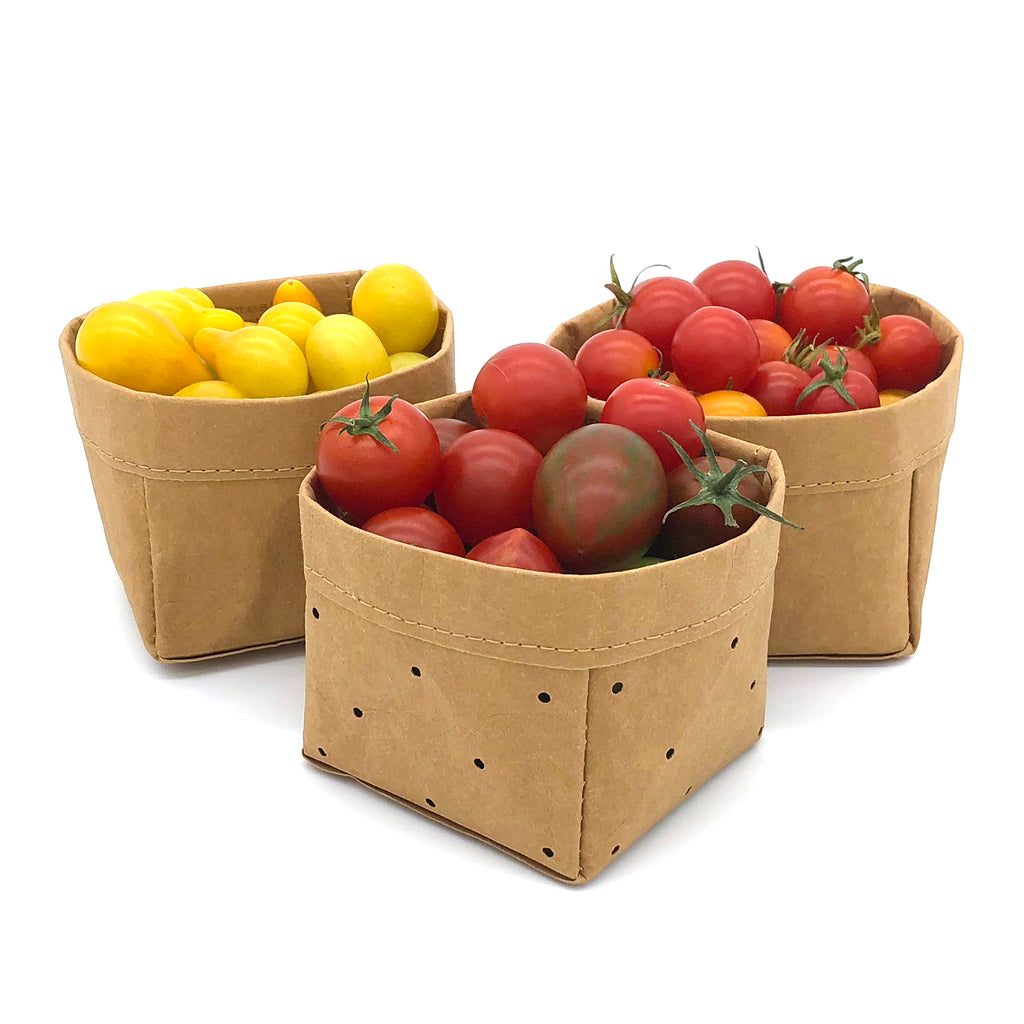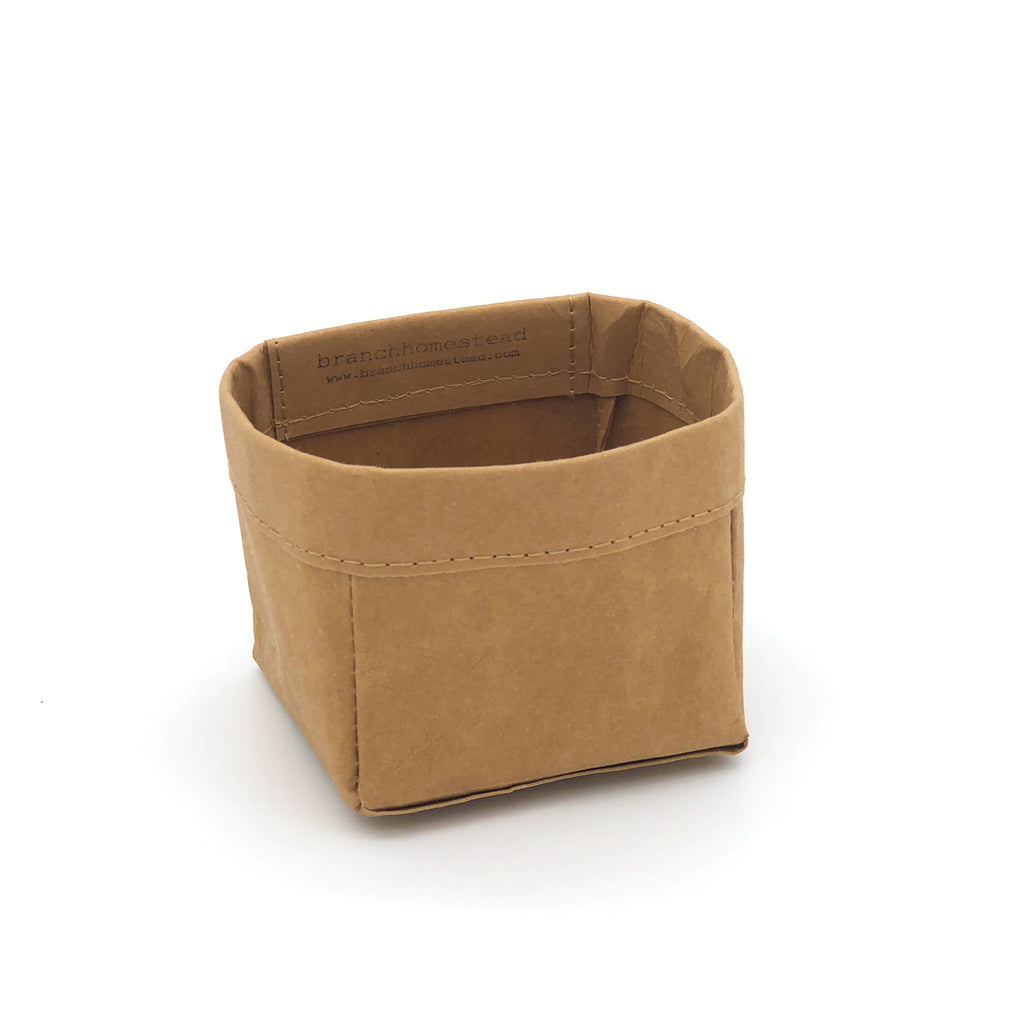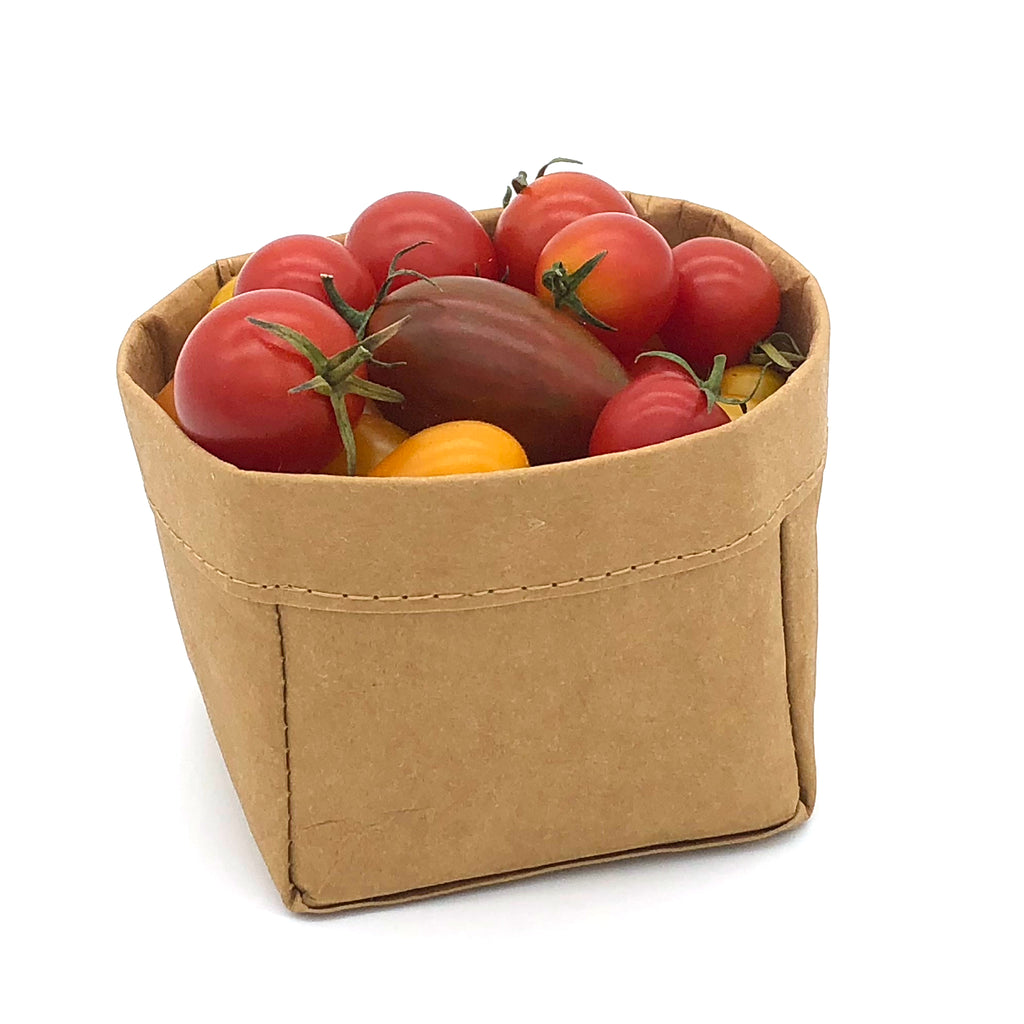 pint container
$30.00
our pint containers are perfect to bring to the farmer's market when picking up berries, cherries, small tomatoes, garlic or any small / fragile produce.
our farmers typically pour the pint you purchase into a plastic bag. we now pour them right into these pints, which protect your purchases during the trip home and are a great way to store them at home. also great for storing makeup.
the pints are made with washable paper fabric see why we love it.