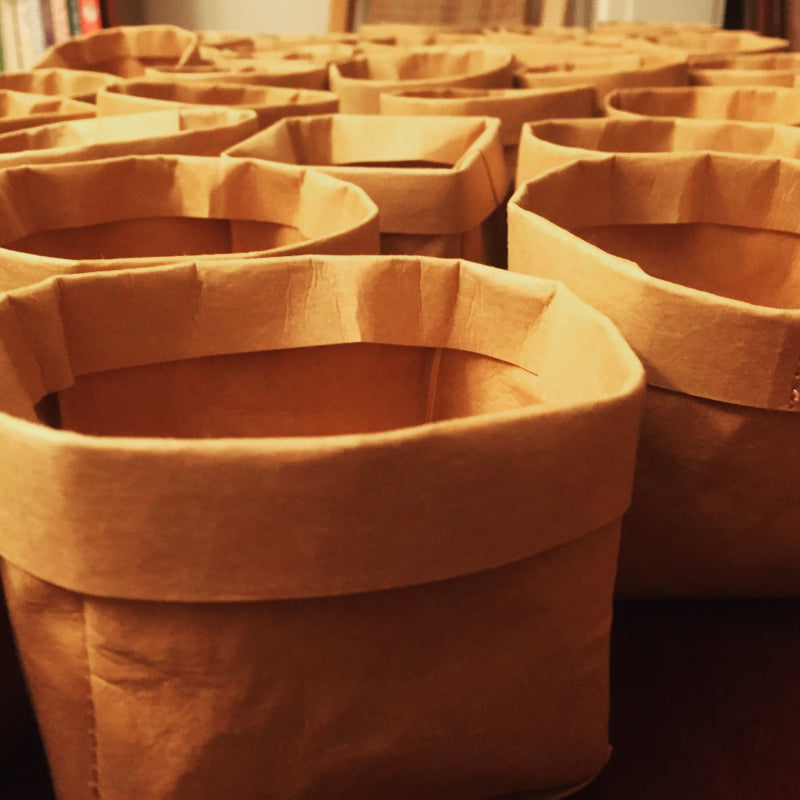 as mentioned in my last post i have begun an adventure with washable paper fabric.
for many years i have been looking to make bags for produce that i purchase at our local farmer's markets, brighton, south wedge, rochester city public market and our co-op the good food collective.
i've used fabric produce bags that i've made and i love them. they are great for keeping produce out of the fridge like apples, tomatoes & bananas so that the fruit flies stay off the fruit.
i am making lunch bag style bags that comes with a clothes pin. these bags are great to take to the market. they are the perfect size to transfer any produce that comes in a quart container and then fold over the top of the bag and use the clothes pin to keep out the fruit flies! the bags are best for produce that you want to keep moisture away from, peaches, mushrooms, apples, potatoes, onions & garlic. tomatoes love these bags, you can keep them out of the fridge. the bags can go right in the washer and dryer. i have been hanging mine on the clothes line, but they are fine in the dryer too.

for several years i have wanted to create a reusable/washable pint container. i think the design i have now is really wonderful. i am using this to store many little things and loving it for beautiful tomatoes and berries.
i will be selling these tomorrow at the brainer bizarre in the village gate, come and visit me.