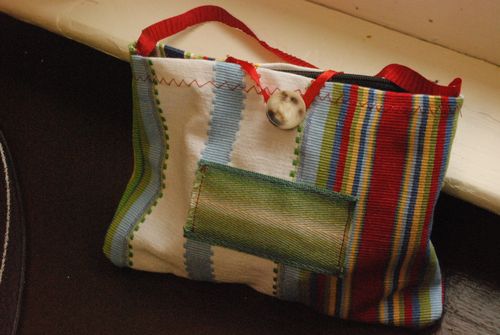 here is the sweet bag that helen made for granny for her birthday. this is the front.
this button was made by my grandfather who was a button molder. it has a horse head on it. sweet pea and her granny are huge horse fans so she wanted to make sure that granny had one of these buttons. there are only 6 left now.
here is the detail on the back. helen did all of the sewing and design.
i sewed the ribbons and button for her.