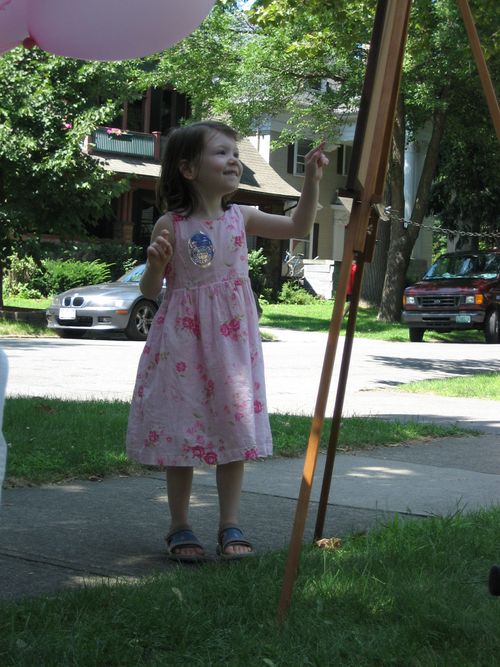 one of our old neighbors is 14 and she held a lemonade stand today to raise money for breast cancer (american cancer society).
we have been having lemonade stands for the past 3 years during our old neighborhood arts festival. helen has been raising money since i was diagnosed with breast cancer in 2005 when she was 3. she is a really hard sell. it is almost unfair. she has raised over $2,500 per year over the last 3 years and is already on target to meet the goal again this year.
we will be out tomorrow afternoon. our bracelets are beautiful. the kids and my neighbor jill have been working for the past few days on the the beads and bracelets. we have 69 bracelets to start. i have been having a hard time deciding on a price. they take a very long time to make the beads. we have been selling them for $10 which i think is way too cheap. i keep thinking about what marisa of creative thursday says that many artist price their pieces too low. we are going to try for $20 tomorrow. my sister-in-law was selling them at her office for that price and she was getting it so. we shall see.