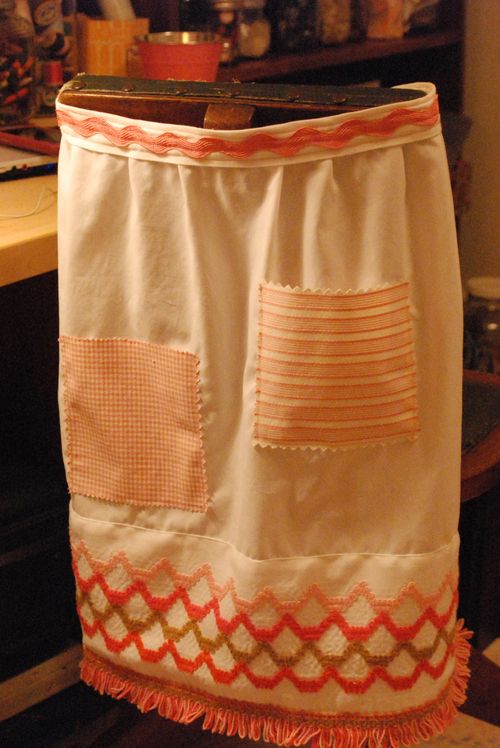 i have been wanting to make an apron for a very long time. i wear them a lot, but have had other priorities since i learned to sew.
i'm going to an auction tomorrow night and needed to bring something to auction. so i thought this was the perfect excuse to try.
this apron is made from re-purposed fabric. the base is a sheet, the bottom embellishment is a curtain valance, the waistband is the top of the fabric that holds the rod from the valance, the pockets are fabric samples from a design center, the rick rack i did purchase last year, just because i've always loved rick-rack. my grandmother used it often when she made us clothes. rick-rack and that ball fringe reminds me so much of the 70's as does this apron, the colors and the fringe.
sorry the picture is so dark. i couldn't wait to upload it. helen would like to model it again tomorrow when it is lighter out.